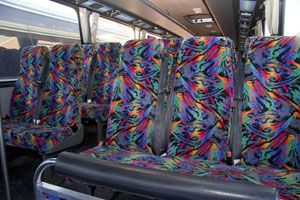 We understand that safety and an on-time service is vital for schools. We are constantly updating, upgrading and reviewing our drivers skills and knowledge of school requirements. This programme ensures a very skilled staff who's commitment to the task at hand is first class.
Some schools have taken into account staffing, maintenance, insurance, fuel, etc., and
 have come to the conclusion that it is actually cheaper for Brisbane Bus Lines to look after their "School Specific" bus runs than owning their own buses.  
While scheduled routes before and after school are popular, Brisbane Bus Lines can provide services in other areas such as travel for Sports Teams, Choirs & Orchestral Groups, Excursions, etc. 
---
Your Own Account Representative
When you book with Brisbane Bus Lines you get your own account representative. This means that when you call us, you will be able to discuss your needs with the same person. You get to know us and we get to know you. It's that easy.
Contact us to discuss your school's needs, or just fill out our quote form.