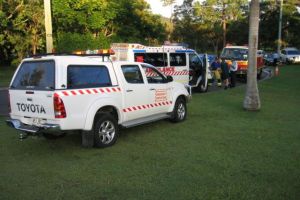 With a 24-hour Emergency Response Service, Brisbane Bus Lines are fully experienced in matters ranging from "I forgot to book" and "I need----NOW" to a rapid response evacuation. We are frequently called upon to move large numbers of people in response to an unforseen problem. If you call us before it turns bad, that's good...If not, we are just a phone call away.

Having a large fleet of vehicles both on and off site, we are able to coordinate a fast and effective logistical response to most emergency situations.
If you wish to discuss an emergency travel plan with Brisbane Bus Lines, please contact us. 
Or fill out our quote form.